VHS Pro Camp is entering its 4th year and brings together the top players, coaches, and trainers from Vancouver BC. Players participate in 4 action packed days of on and off ice workouts in preparation for the NHL season. In 2023 we were proud to partner with NHL player Troy Stecher's TS51 Foundation in raising over $19,000 for Diabetes Canada. On-ice sessions are open to the public for viewing only. 
Open to NHL contracted players.
BEGINS: August 26-29, 2024 (M-Th)
LOCATION: Minoru Arenas – (Sport Field and Arena)
"He was my first coach and my favourite coach," Stecher said. "He was my best friend. My dad was always hard on me as a player. He expected me to work hard and he wasn't going to sugar-coat anything. He was going to tell me the way it was, and I'm thankful for that." 
Peter Stecher, who raised his three kids in Richmond, B.C., before settling in Surrey, died suddenly on June 21 from complications of diabetes. He was 65 years old.
– Sportsnet July 2020
Please show your support by helping the VHS Pro Camp in support of the TS51 Foundation reach our fundraising goal.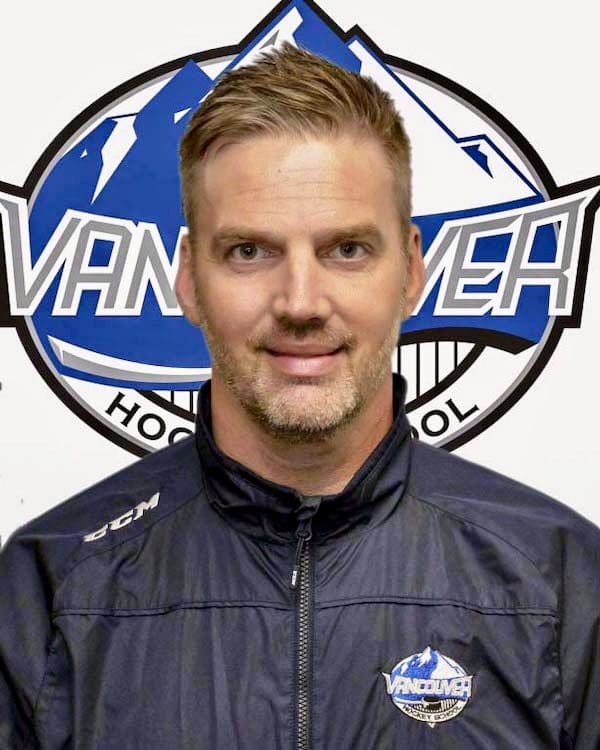 Derek Popke | Development Coach
Derek Popke is the founder and president of Vancouver Hockey School Ltd. As a development consultant, Popke has worked on-ice with the NHL Toronto Maple Leafs (2009-2014), ECHL Victoria Salmon Kings, BCHL Surrey Eagles and Penticton Vees, MML GV Canadians, and numerous minor hockey associations. In 2009, a record 19 players who skate with Popke were drafted in the WHL Bantam Draft. As one of the lower mainland's most respected development coaches, over 50 of Popke's skating clients have been selected in the NHL draft in the past 7 years. His focus remains teaching balance, speed, and power with and without the puck. In 2012, he was named host of Minor Hockey Talk on Sportstalk CISL AM-650. Most recently, he was a key note speaker on hockey skating at The Coaches Site Coaching Conference featuring top coaches from around the world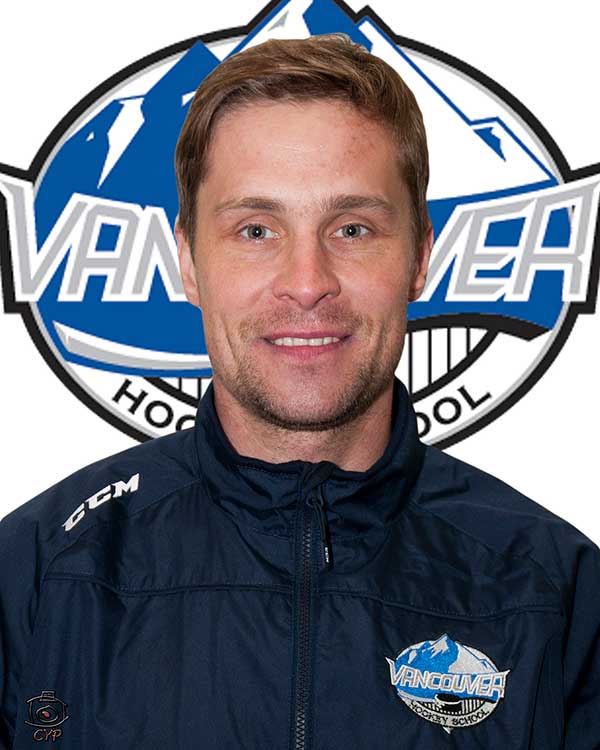 Stan Sibert | Development Coach
Stan Sibert is currently the Asst. Coach for the BCMML North East Chiefs (2020-2021). He spent two seasons as Head Coach for the CSSHL Bantam Varsity St Georges Saints (2018/2019). Coach Sibert captured the CSSHL League Championship with the Saints in their inaugural seaon (2017/2018). He joined the Saints program after a successful season as head coach of the CSSHL International Hockey Academy (2016/2017) in Calgary AB. A former professional hockey player in Slovakia, Sibert is well known for his skill development of elite players focusing on advanced European methods he acquired while coaching in his native Slovakia. In addition, Coach Sibert holds a masters degree in physical education focusing on hockey coaching. Upon his arrival to Canada, he coached North Shore Winter Club's Elite Midget Program. Coach Sibert is under contract to both South Delta Minor Hockey and Vancouver Thunderbirds Minor Hockey in Skill Development and Coach Mentorship roles.