Why train at Vancouver Hockey School?
Vancouver Hockey School's outstanding reputation stems from its quality of instruction. This is your opportunity to experience the highest level of female hockey coaching in the province. Our popular curriculum continues to be the training foundation of provincial, university, and national level female players. 
Graham Thomas is entering his 9th season (2020/2021) as head coach of the UBC Thunderbirds Women's hockey team. Thomas has built the Thunderbirds into one of the premier programs in U SPORTS, while continually setting new milestones for Women's hockey at the school. Nearly all of UBC's major team and individual records have come with Thomas at the helm. He was named the U SPORTS and Canada West Coach of the Year for the 2012-13 season. The Thunderbirds improbable run from a one-win team in 2011-12 to Canada West champions the following year is viewed as the greatest turnaround in U SPORTS history. Thomas came to UBC after working at Syracuse University (2008/2009) and leading the Southern Alberta Institute of Technology (2007/2008) Women's program. Graham continues to pass on his outstanding coaching knowledge to Vancouver Hockey School's male and female participants including youth, national, and professional hockey.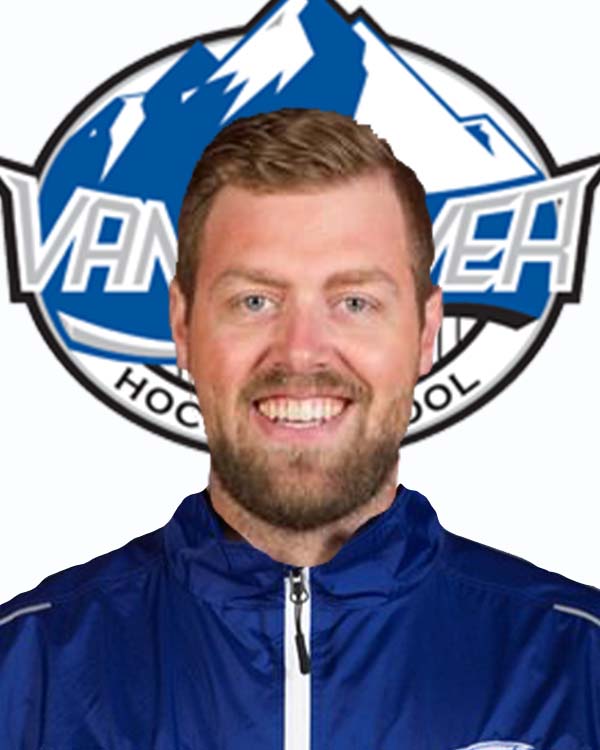 Mike Sommer is currently the Assistant Coach of the New York franchise in the Professional Women's Hockey League (PWHL). Before moving to the professional ranks, he spent 9 seasons as an Assistant Coach with the UBC Thunderbirds Women's hockey program (2014-2023). During his time at UBC, the Women's hockey team has captured two Canada West Championship titles and has made two U SPORTS National Championship appearances finishing with a silver and bronze medal, respectively. Sommer's experience with the BC Hockey Female Program of Excellence started in 2015 as video coach and progressed into an on-ice skill coach for the U16 and U18 programs and most recently as the Head Coach of Female Team BC at the U18 National Championships in 2019. In addition, he has also worked with members of Hockey Canada's Senior Women's National Team as a player development consultant. As a leader in skills development, Sommer continues to work with male and female athletes at the youth, national, and high performance levels with Vancouver Hockey School.
Female Development Camps are open to dedicated female hockey players aspiring to play at the highest level of Women's hockey. On-ice sessions focus on skating, puck skills, individual and team tactics, and re-enforcing high performance habits. On-ice coaches include University level support staff.  
Students are grouped by age and skill at the discretion of Vancouver Hockey School coaches in order to provide a competitive camp environment.
Most recent sign-ups: Tova Henderson (U18 Team Canada), Jordan Baxter (U18 Team Canada). Berunka Sibert (U18 Team Slovakia), Chloe Primerano (WHL Vancouver Giants).
FEMALE DEVELOPMENT CAMPS - SPRING 2023
FEMALE DEVELOPMENT CAMPS - SUMMER 2024 (2013-Up)
FEMALE U18 PROV. PREP CAMP
Prepare for BC Hockey's Female U18 Provincial Camp with likeminded athletes in this fast-paced 3 day camp. Coached by former Team BC Head Coaches Graham Thomas and Mike Sommer, this camp will provide a competitive environment using drills and situational play experienced at female selection camps.  On-Ice group is supplemented by current University players (including former U18 Team BC Alumni) to push the pace of the camp.
SCORING AND GAME PLAY topics include:
FEMALE U18 PROV. PREP CAMP – Summer 2022