Come Play with Vancouver Hockey School!
Vancouver Hockey School's 4×4 Pond Hockey is an exciting way to push your skills in a fun and fast paced game play environment. Action takes place at the Vancouver West End Community Center mini ice rink (147ft x 75ft) which features all 3 zones (offensive, neutral, defensive) plus face off dots. This unique set-up provides players with multiple puck touches, exciting goals, and tons of playing time
West End Community Center Arena (147ft x 74ft)
9 players per team plus goalies
Referees
Penalty shots
1:30min shifts for guaranteed playing time
Competitive rosters
Game Music
Uniforms provided
*2015 and 2014 born players must be in Minor Hockey Association skill group 1 or higher in 2022/2023.
*2013 and 2012 must have played A1-2 or higher in 2022/2023.
Pond Hockey Schedule- 2023
SPRING BREAK CAMP
Prepare for the spring season with competitive skating and skills sessions. Camp provides players with skating, shooting, and puck skills leading up to competitive spring hockey. Register early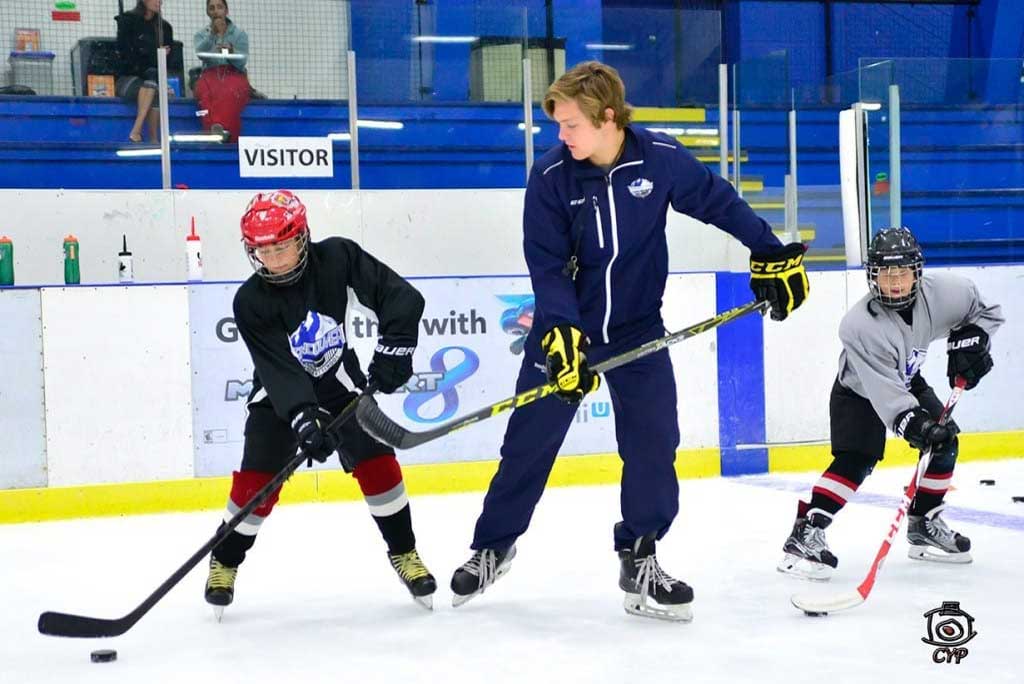 DEFENCE CAMP
VHS Defence Camps are instructed by professional coach Stan Sibert. Topics of this camp include: defenseman specific skating, gap control, playing in front of the net, gap control, and body position.
REP PREP CAMP
Prepare for the upcoming season with our popular Rep Prep Camps. Topics include skating, shooting, positioning, and game play. Players are divided by both skill and age using multiple ice surfaces.